Audi e-tron GT
Audi e-tron GT is the second all-electric model from Audi. With the Audi RS e-tron GT version, Audi has made their most powerful RS-model ever. And the design makes it one of the most beautiful car in our time.
The car is built on the J1 Performance platform, a platform jointly developed by Audi and Porsche.
Two powerful electric motors provide dynamic driving performance and confident electric all-wheel drive. With its net energy content of 84 kWh, the high-voltage battery enables ranges of up to 488 km (303.2 mi) and can be recharged extremely quickly, thanks to its 800 V technology.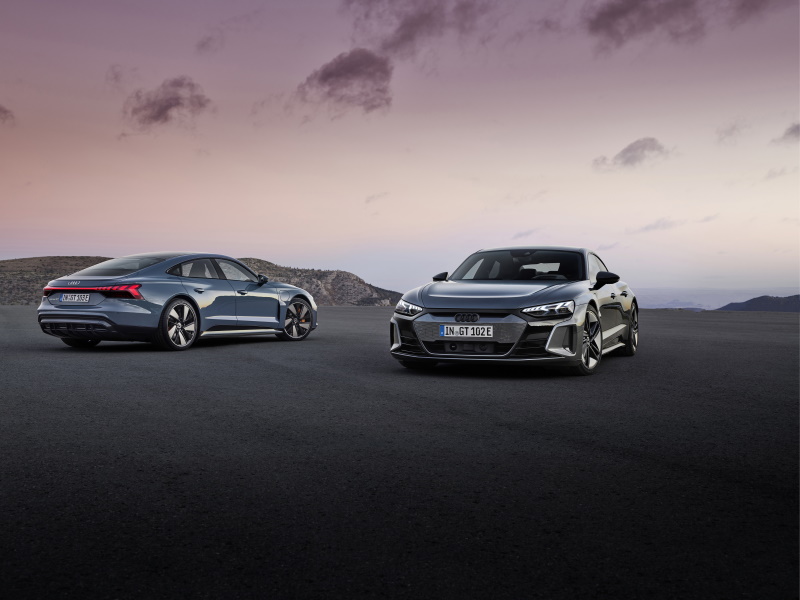 Audi e-tron GT has a wide range of options and advanced driving technologies. Here on electrichasgoneaudi.net, you find all details about e-tron GT. Everything from the different wheels to choose from to how the different driving assist system works.
Below you find the different sections about e-tron GT.