Interior & ambient lights
Audi e-tron GT / Audi RS e-tron GT has some standard interior lights and some additional options.
Standard Interior lights
The following interior lights are standard on Audi e-tron GT
LED front and rear roof module (white)
luggage compartment light, left and right (white)
illuminated glove compartment
Floor lightning in front/rear
Makup mirror with light
Ligts in door handles inside
Ambient Lighting
White lights with option id QQ1 and multicolor with 30 color options per controllable area with option id QQ2.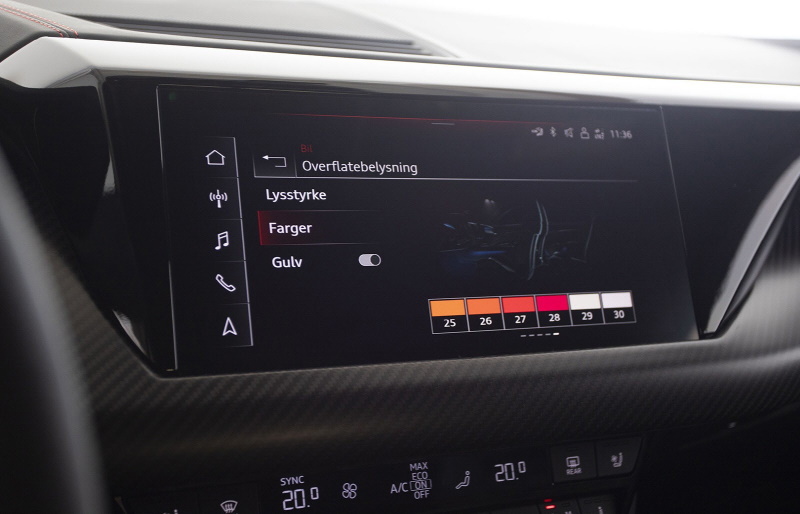 The color can change based on your drive mode in Audi Drive Select.