Audi e-tron button styles
You can order the Audi e-tron with different button styles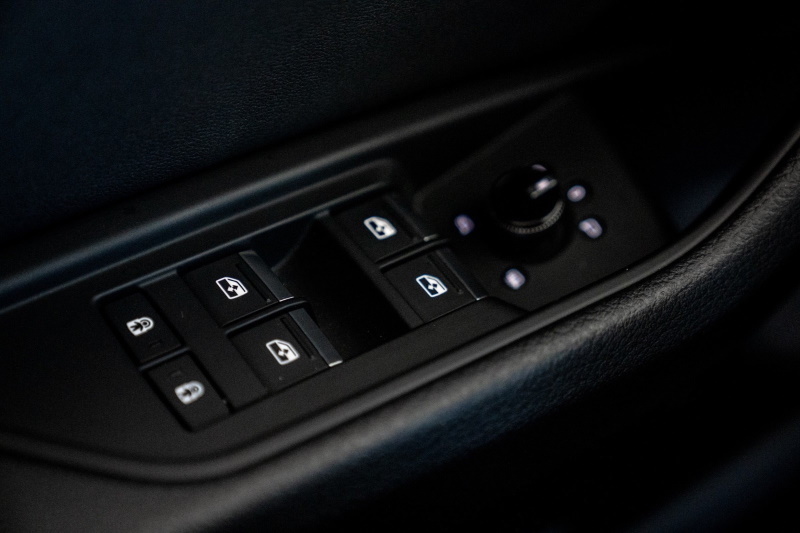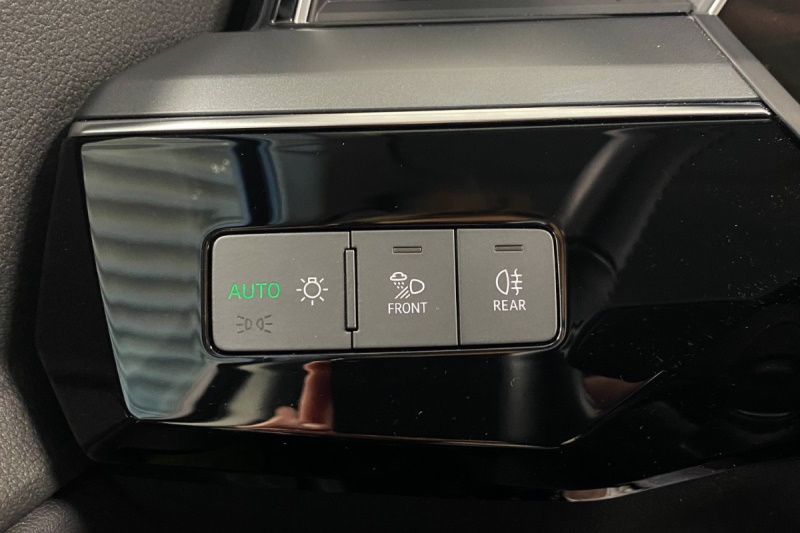 Buttons in black glas finish
To get a nicer look, you can order control keys in a black glass finish.
Control keys and light keys in black glass finish. The control keys and the light keys have haptic feedback.
The light keys also have a finger sensor. Operating keys for driver assistance systems, window lifter, luggage compartment lock and frame for cylinder insert for 12-volt socket in aluminum finish.
This has option id GSS