Audi e-tron model year changes
For every new model year, and sometimes in between there have been done updates to the Audi e-tron. Here you find the details on the different updates.
MY2019 - Production start Week 36 2018
Production started in the Audi Brussels Plant in week 36 2018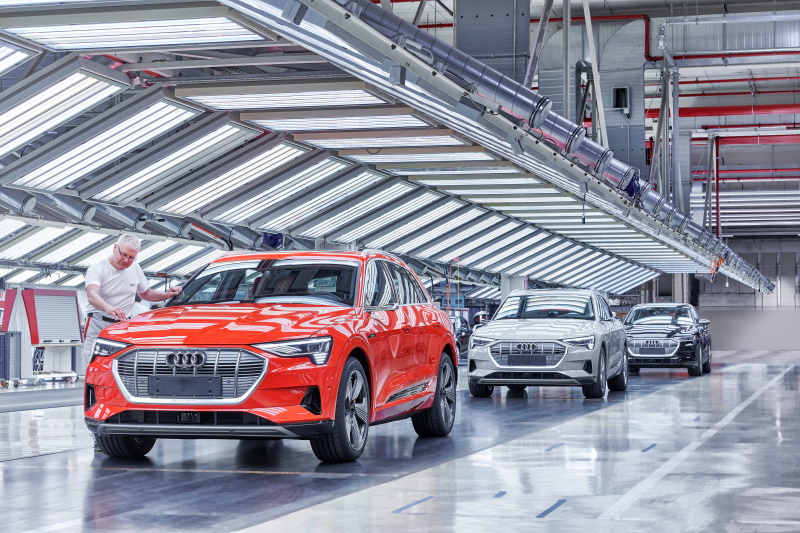 vin nr has a K as 10 digit for 2019 model example: WAUZZZGE2KB000783
MY2019 - > MY2020 Week 28 2019
Lidar radar is gone on 2020 model
It is possible to adjust charging target on 2020 models in app. (made avaialable as an update for most 2019)
vin nr has a L as 10 digit for 2020 model example: WAUZZZGE0LB028888
MY2020 - > MY2020v2 (build week 49 2019)
Reduced top buffer. Available battery is increased from 83,6kWh to 86.5kWh
Other efficiency improvments (see diagram below)
Also available as e-tron 50 with smaller battery
Available as Sportback from week 2-2020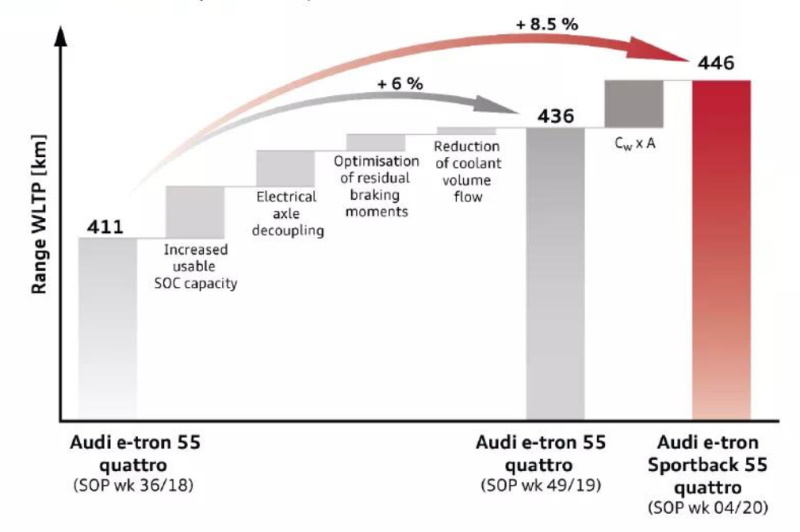 If build month is 122019 or later it should be a upgraded version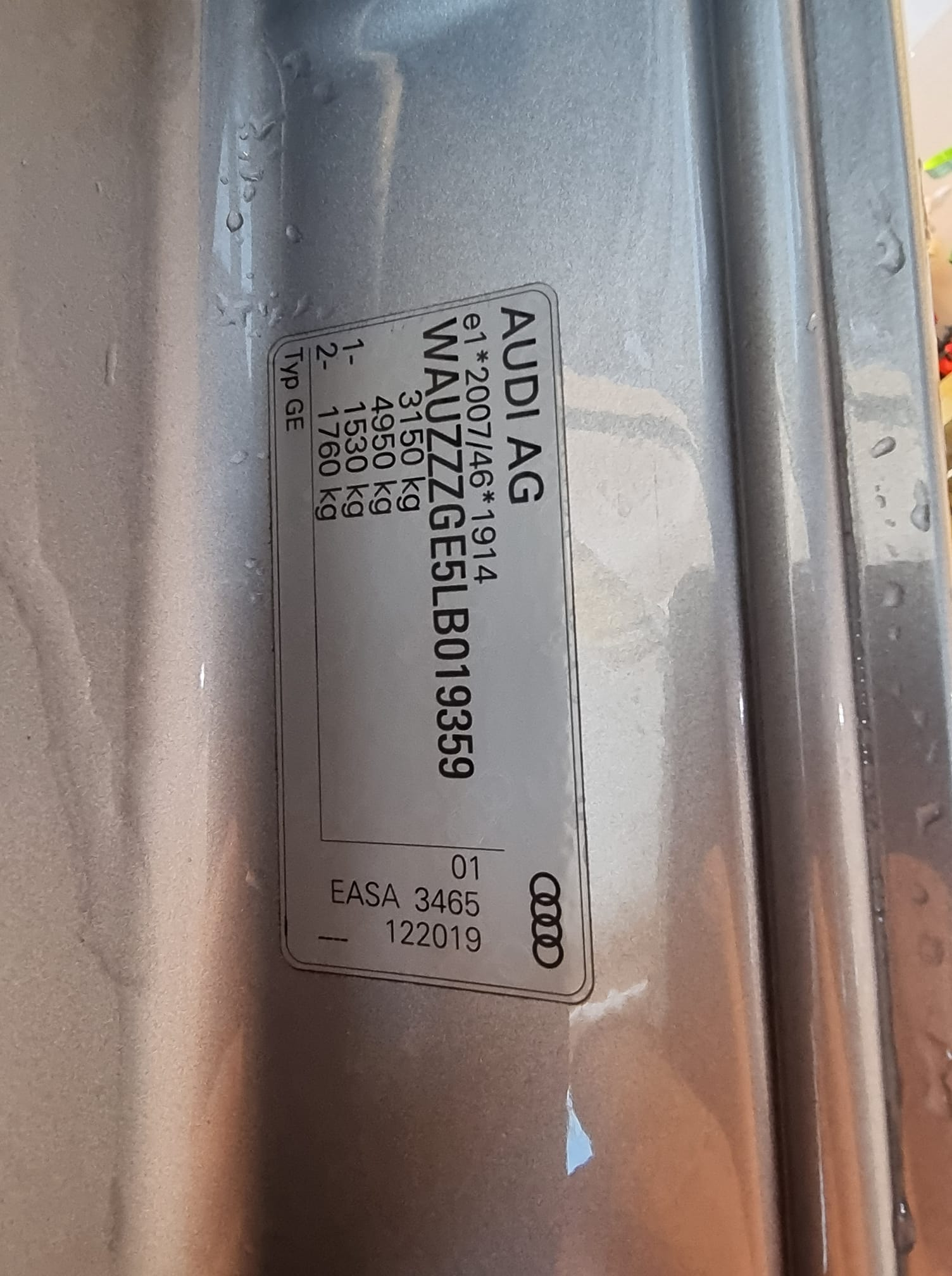 MY2020v2 - > MY2021 (from build week 32 August 2020)
vin nr has M as 10 digit for 2021 model example: WAUZZZGEXMB008973
Possible to order heated steeringwheel together with ACC
Upgraded MMI system to MIB 3 (Modular Infotainment Toolkit) (changes in menus, more powerful).
Replaced USB A with USB C
Removed SIM and SD-card input
Also available as e-tron 60 with 3 motors.
MY2021 -> MY2021V2 (approx week 1 2021)
MY2021V2 - > MY 2022 (from build week 25 2021)
vin nr has N as 10 digit for 2022 model example: WAUZZZGE0NB000625
New paint color available: Chronos grey
Alcantara is replaced with Dinamica
Black optics plus package available (black rings)
Black Edition with orange details in interior
New packages for the US marked
The streaming service Apple Music is now available optionally as a new Audi connect service, only in selected markets.
Support for Wirless Android Auto
Shortcut to charging screen in MMI added to lower MMI screen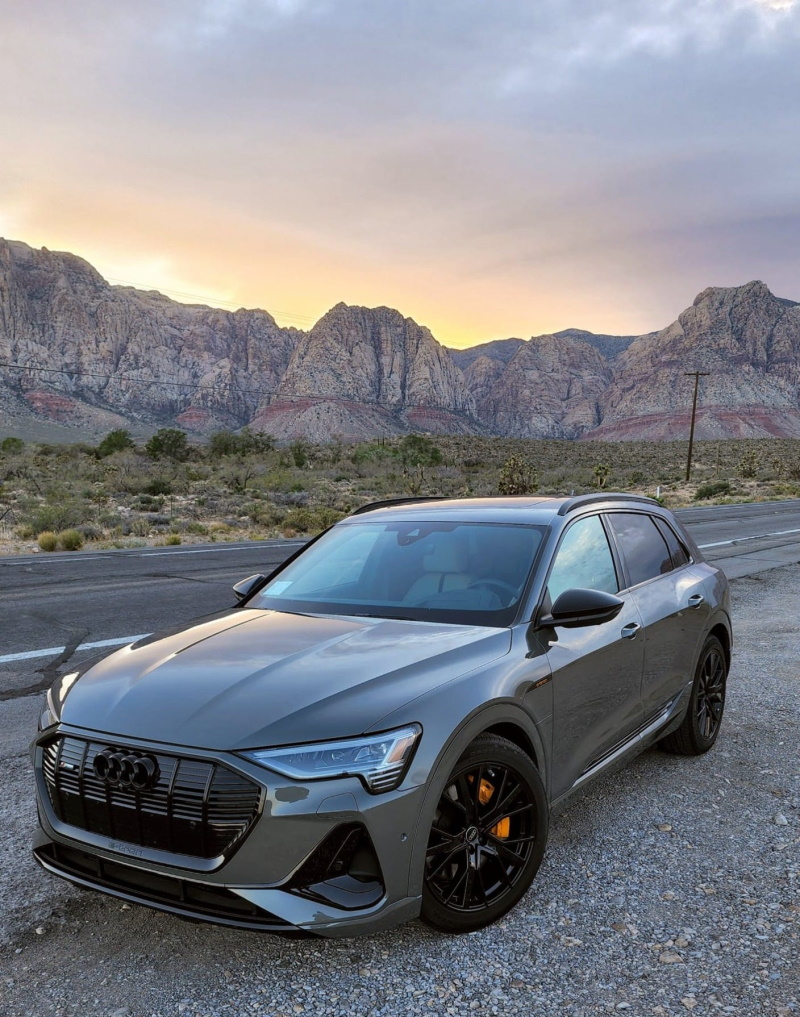 New color for 2022 - Chronos Grey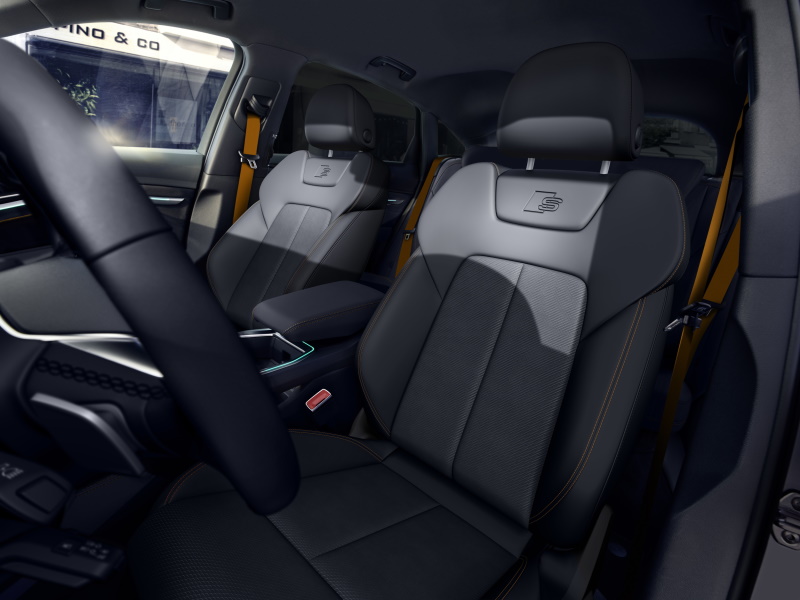 MY 2023 (from summer 2022)
vin nr has P as 10 digit for 2022 model example: WAUZZZGE0PB001111
US: Changed configuration in prestige package.
No known technical changes compared to 2022.
In end of June 2022, Audi stopped taking orders on the 2023 Audi e-tron. This to clear the factory backlog before starting producing the facelift version.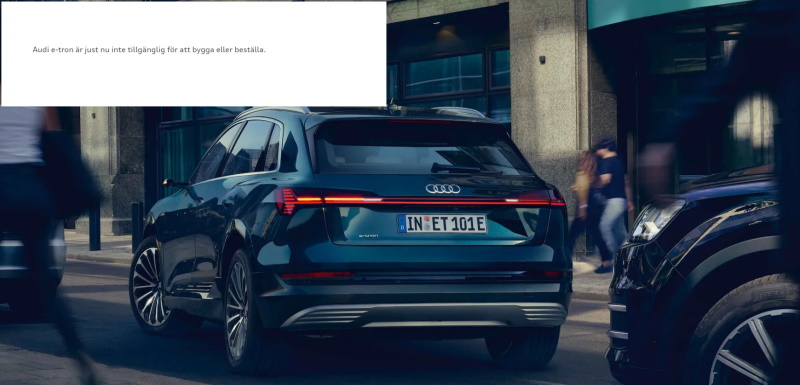 Facelift
It was expected that a new e-tron with an increased range would be launched for the 2023 model, but this was delayed, and it was launched on November 9. 2022, as the Audi Q8 e-tron. So 2023 will be the last year of the Audi e-tron.
See Audi Q8 e-tron for details about the new model