Audi e-tron phone box
With Audi Phone Box you can improve convience with using telephone in the car.
With Audi Phone Box Two smartphones can be connected to the car via Bluetooth at the same time. One can, for example, be used to call or play music in the car. Depending on the smartphone model, it is also possible to view e-mail and SMS in MMI via Bluetooth.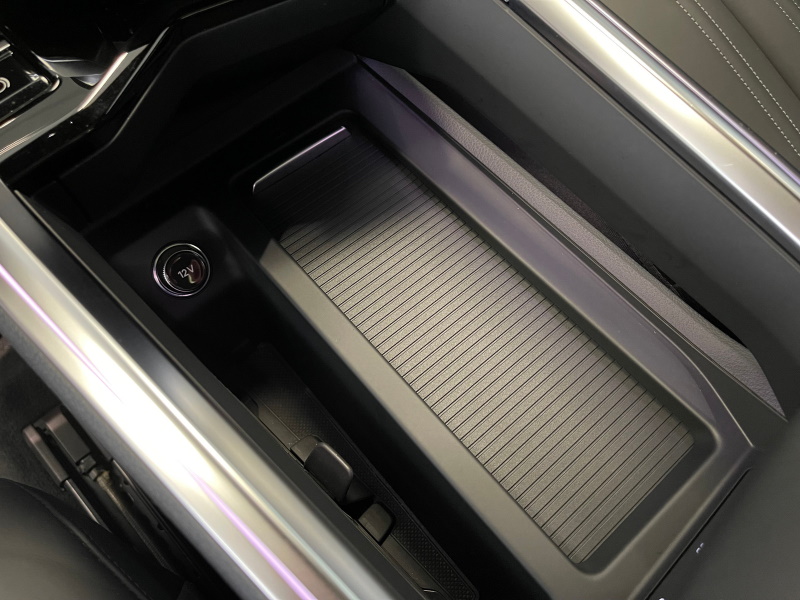 The smart phone can be charged and stored safely in the universal holder in the center consol of the car. The holder is connected to the car's antenna for better reception and voice quality. In addition, the radiation from the mobile phone in the passenger compartment is reduced, as the phone needs less transmission power.
As more and more mobile phones can be charged wirelessly, the Audi phone box is equipped with an inductive charging function (Qi standard) in addition to the USB port. The charge level is shown on the MMI display. If you leave the car while the phone is in the holder, an alert is triggered
The MMI display that reminds you to bring your phone.
Audi Phone Box as option id IU1 but is currently only available as part of th infotainment package with option id PYX