Audi e-tron smartphone Interface
With the Smartphone Interface option you expand your smartphone in to the MMI system
With Audi smartphone interface with option id IU1 you get the possibility to use Apple Carplay or Android Auto in your MMI system.
This gives you access to many usefull apps like Spotify and Waze directly in MMI.
The below image show how Waze warns users about a speed camera.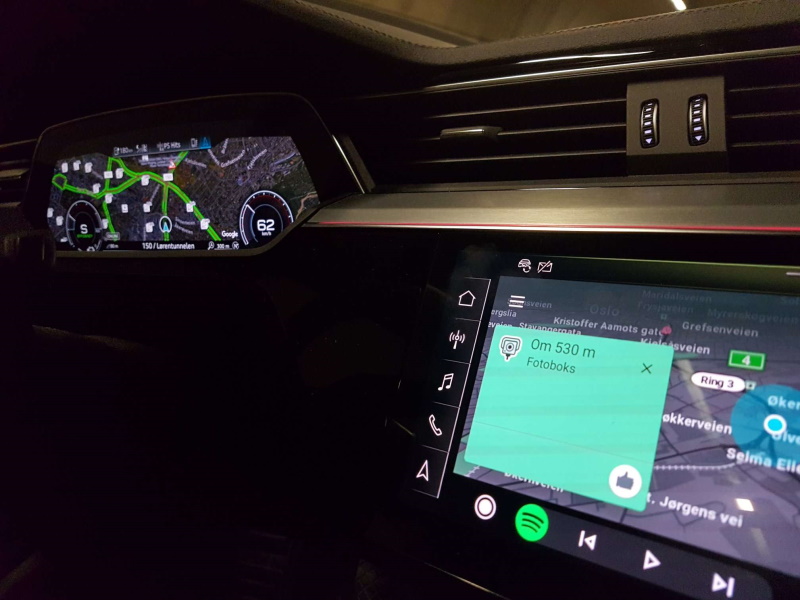 On the 2019 model, only wired Android Auto and Apple Carplay were supported. From 2020 they got support for wireless Apple Carplay and from 2022 the model got support for wireless Android Auto.