Audi Q4 e-tron options guide
Audi Q4 e-tron have so many options that it is almost impossible to get the overview. We try to help you select the most important options.
The following guide is based on the basic model. Many markets have trim package with options included.
You should read through the whole option list but below are the most important options you need to consider when buying an Audi Q4 e-tron.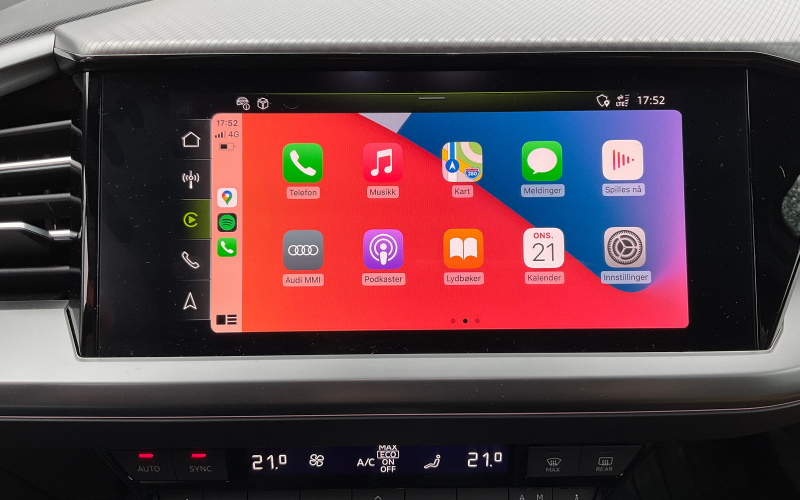 Smartphone interface: Option ID IU1
Without smartphone interface you are not able to use Android Auto / Apple Carplay and then use apps like Waze or control Spotify in a good way.
Currently this is only avaiable in the infotainment package with optionID PYX that also include phone box, and two USB-C in rear seats.
See smartphone interface for details.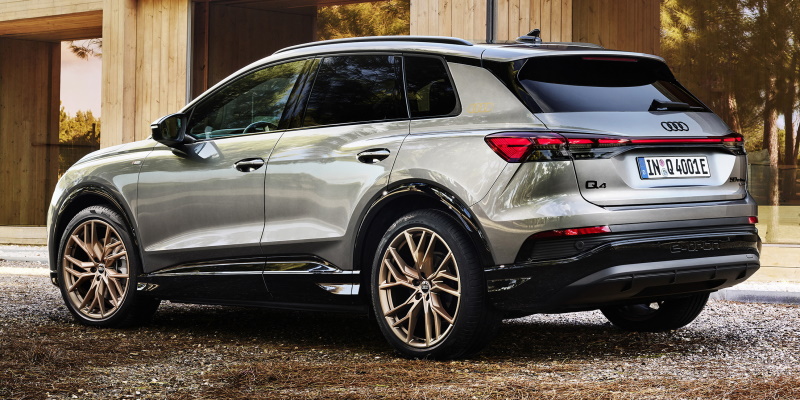 Privacy windows: Option ID QL5
Improves looks a lot and you dont need to drive around in a fish tank on display.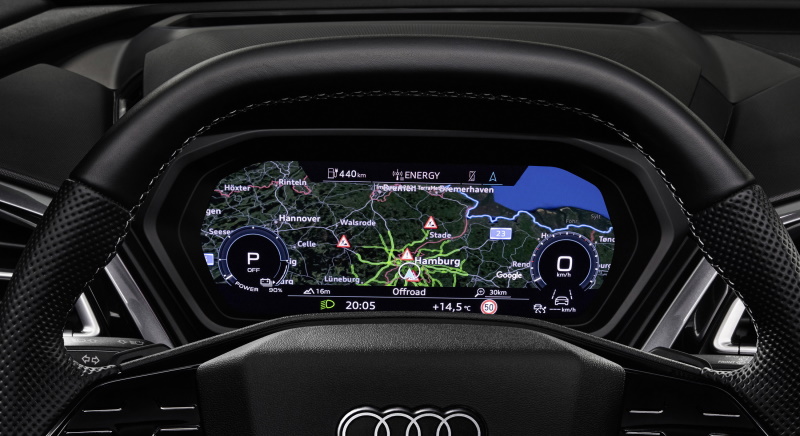 MMI Navigation plus: Option ID PYG
With the MMI Navigation Plus option you get MMI navigation system and Virtual Cockpit. Having a built in Navigation System gives serveral advantages over using your phone.
See details on MMI Navigation Plus and Virtual Cockpit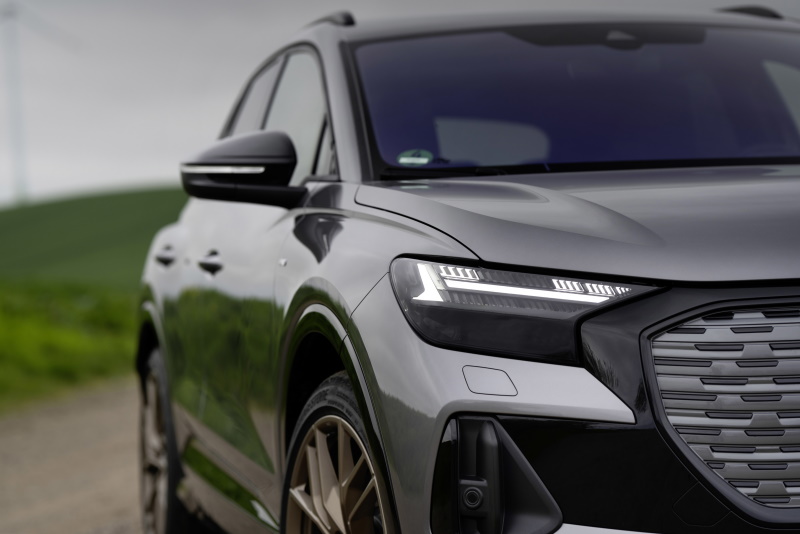 Matrix LED headlights
With Matrix LED headlights you get much improved lights on country road. In addition Matrix LED headlights is a requirement to get the cool red stripe in rear.
Read more about Matrix LED Headlights.
Assistantpackage Pro: Option ID PY7
The assistant package pro contains most of the important driver assist functionality like Adaptive Cruise Assist, Adaptive Cruise Control and Parking System Plus
Security Package plus: Option ID PYU
Side assist is not part Assistantpackage Pro but is included in the security package plus package. The package include Side Assist, exit warning, cross traffic assist rear, Audi Pre Sense rear.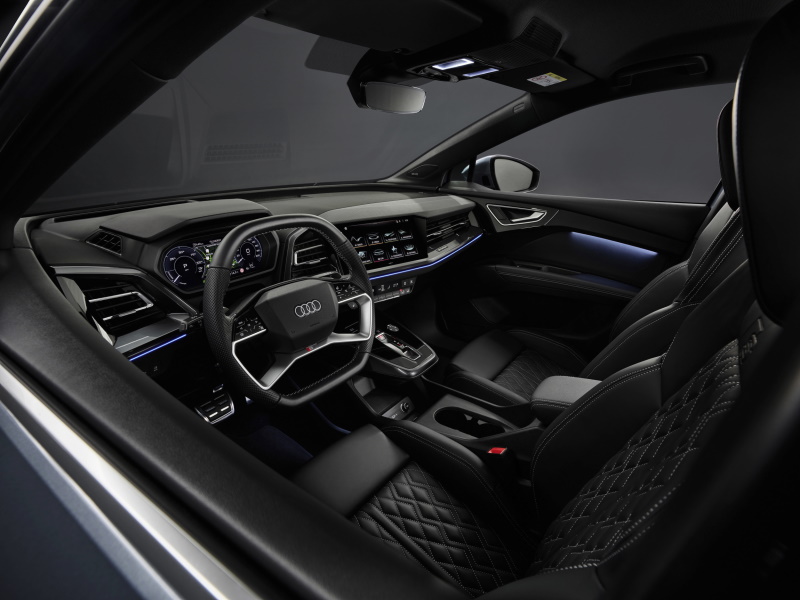 Multicolour ambient lightning: Option ID QQ2
With multicolor ambient lightning the look and feel inside the car gets to another planet.
See ambient lightning to get convinced
Full option list
The full option list is available here.