Audi Q4 e-tron driver assistance systems
Audi Q4 e-tron has several driving assistance systems to increase safety and make every drive more comfortable.
One front radar, one front camera, four surround-view cameras, two rear radars, and eight ultrasonic sensors: When fully equipped, the sensor system of the Audi Q4 e-tron and the Q4 Sportback e-tron covers a large sensing field and a large number of traffic situations.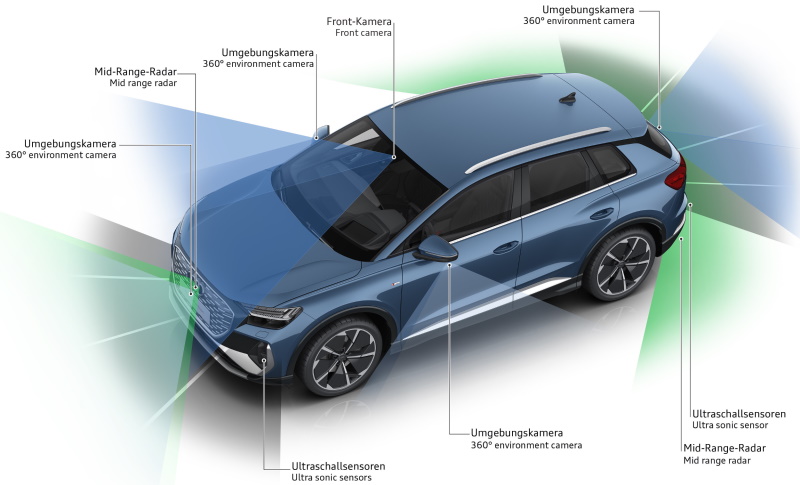 Important driver assist systems come as standard, the optional systems are subdivided into four packages: the assist package (PYK), the assist package plus (PYL), the assist package pro (PY7), and the safety package (PYU).
Below you find a detailed explanation how each driver assistance functionality works.