Audi Q4 e-tron smartphone Interface
With the Smartphone Interface option on Audi Q4 e-tron you expand your smartphone in to the MMI system
With Audi smartphone interface with option id IU1 you get the possibility to use Apple Carplay or Android Auto in your MMI system.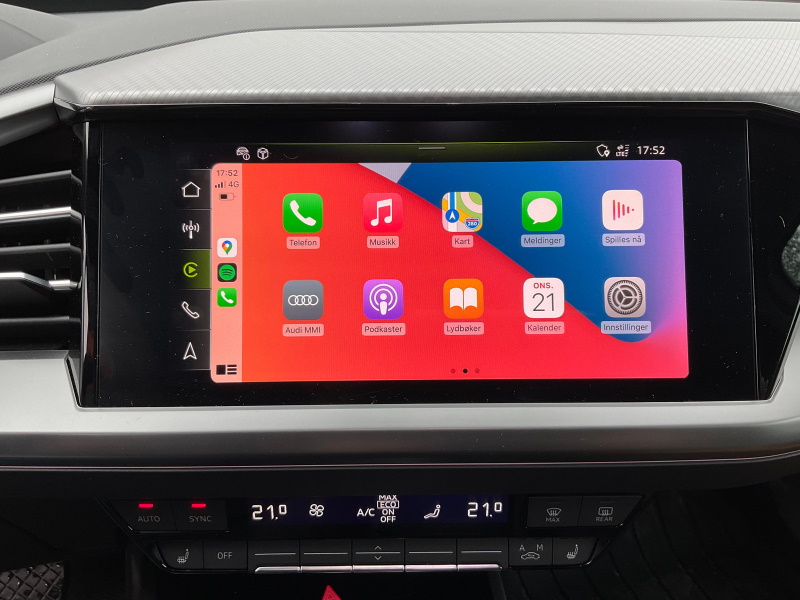 This gives you access to many usefull apps like Spotify and Waze directly in MMI.
The below image show how Waze warns users about a speed camera in a Audi e-tron.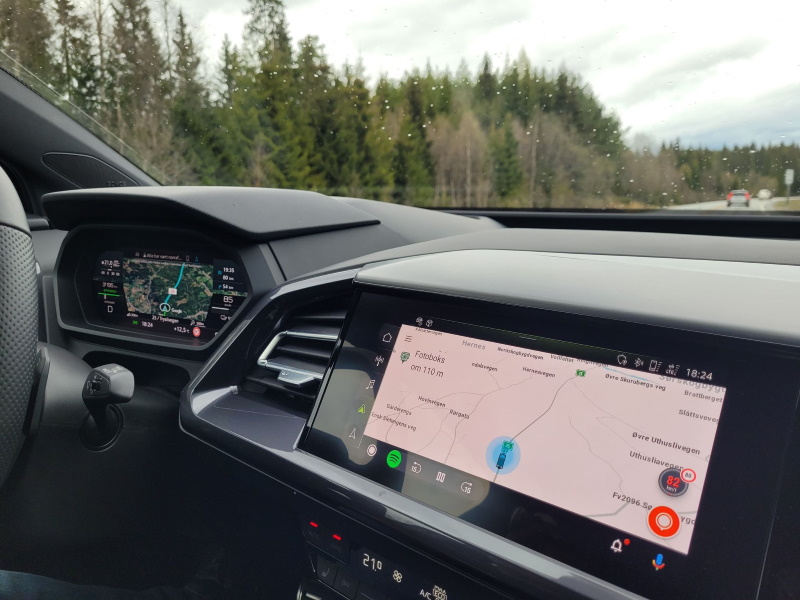 Both Android Auto and Apple Carplay is supported throug cable and wireless on Audi Q4 e-tron.
Currently this option is only available as part of the Infotainment package with option id PYX, the Infotainment small package with option id PY3 and the MMI Navigation Pro pacakge with option ID PYH