Transportation capabilities
In addition to the 5 seats, the Q4 e-tron has quite large trunk in addition to roof storage and trailer capabilities.
Trunk
The cargo volume on Q4 e-tron is on 520 liter. When rear seats are down the total storage capacity is 1490 liter.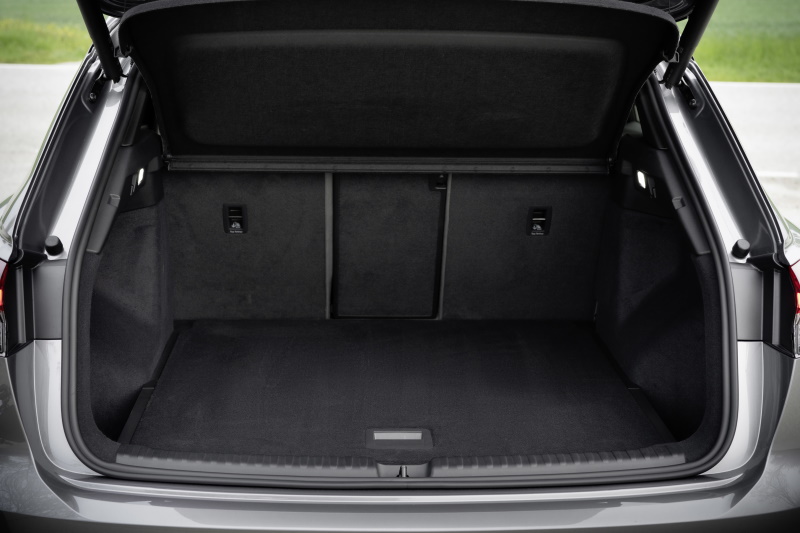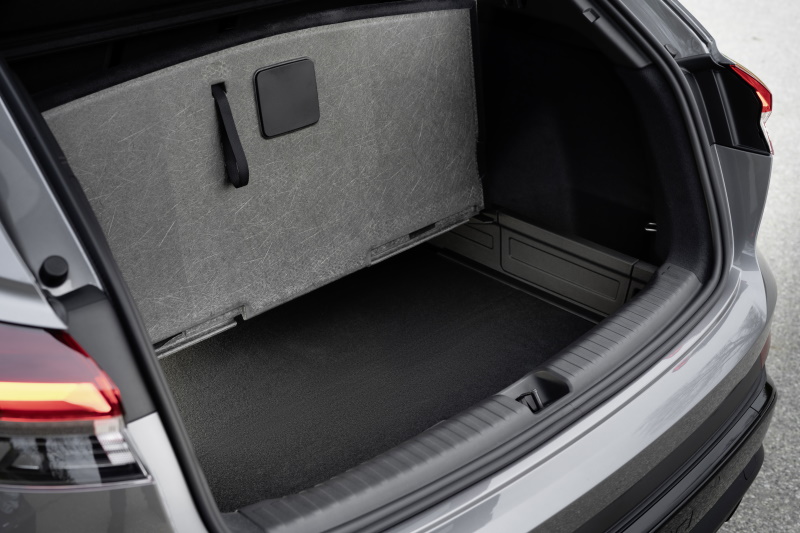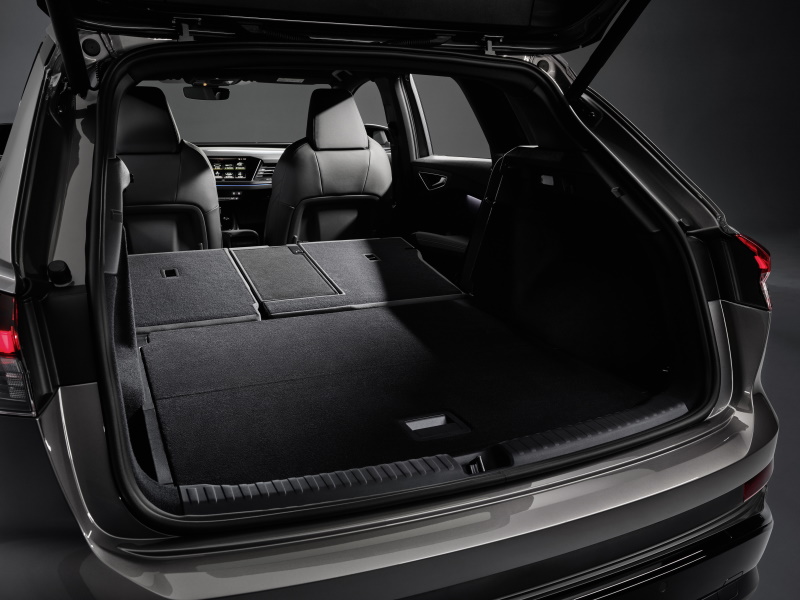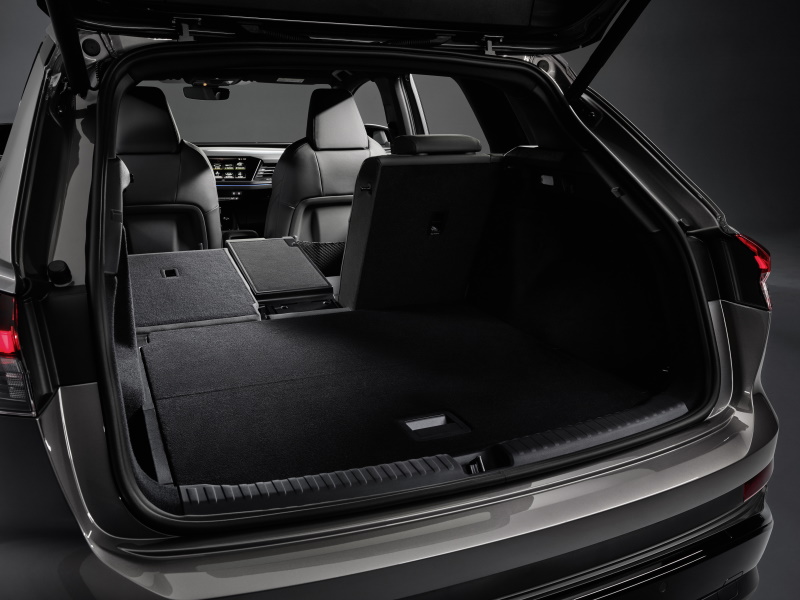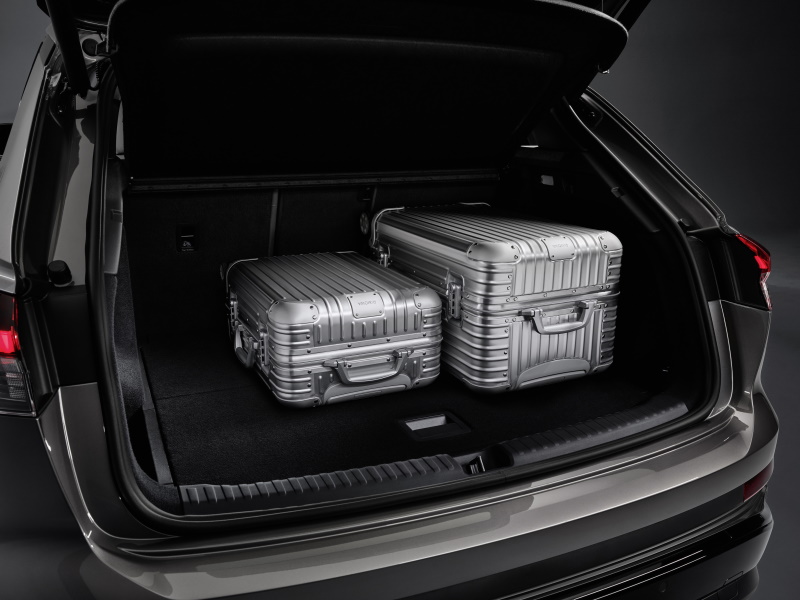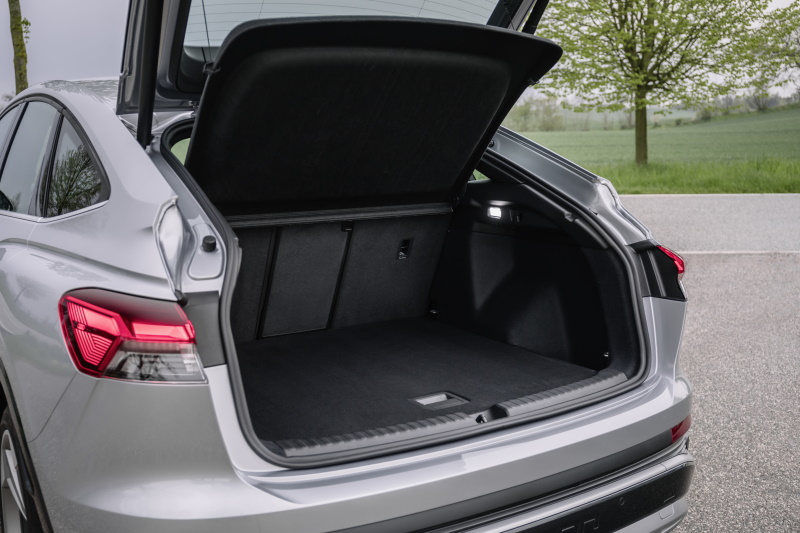 See below for Banana box test for Audi Q4 e-tron.
Roof storage
You can store up to 75kg on the roof. On the SUV version you have rails so you can easly mount a roof box.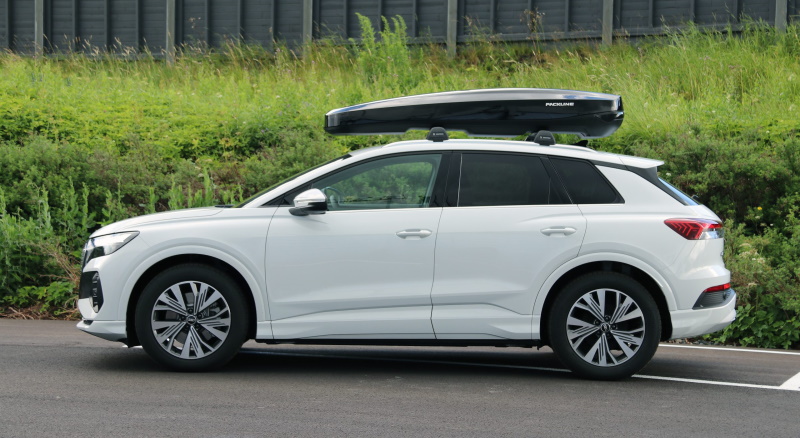 Frunk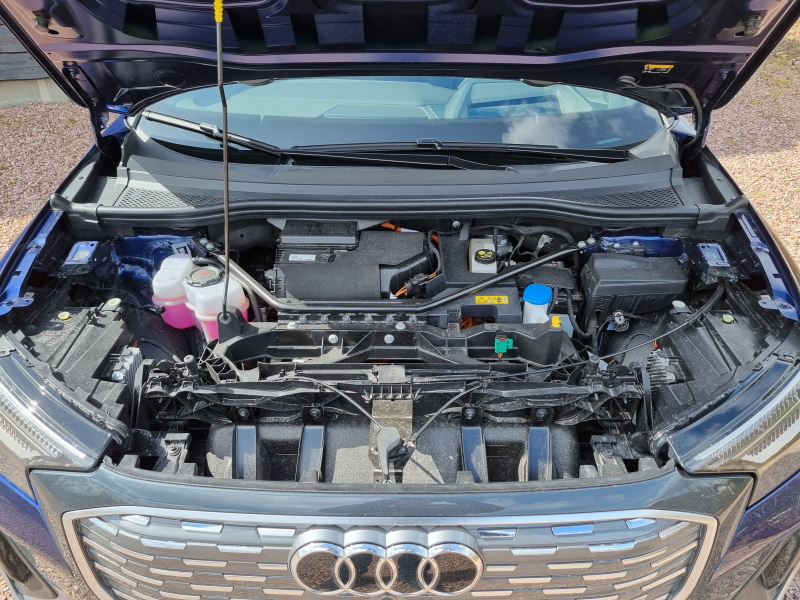 Towing capacity
Audi Q4 e-tron can drag trailers up to 1200kg with Audi Q4 e-tron 45/50 Quattro and 1000kg Audi Q4 e-tron 40. The towing hitch has option id 1M6. An optional towing hitch prepartion has option id 1D7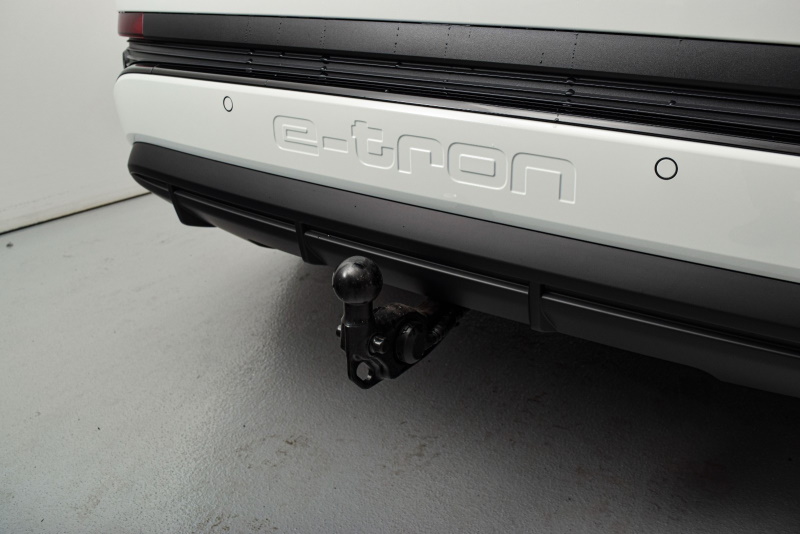 Trailer consumption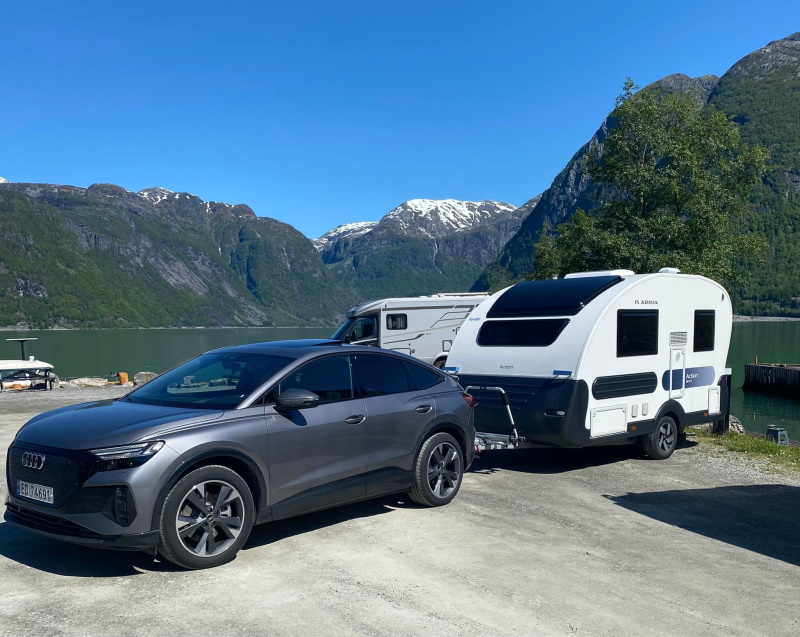 The above trailer gave an consumption on 32kWh/100km.