Audi Q8 e-tron driver assistence systems
There are around 40 driver assistance systems available in the Audi Q8 e-tron
Up to five radar sensors, five cameras, and 12 ultrasonic sensors provide environmental information analyzed by the central driver assistance control unit.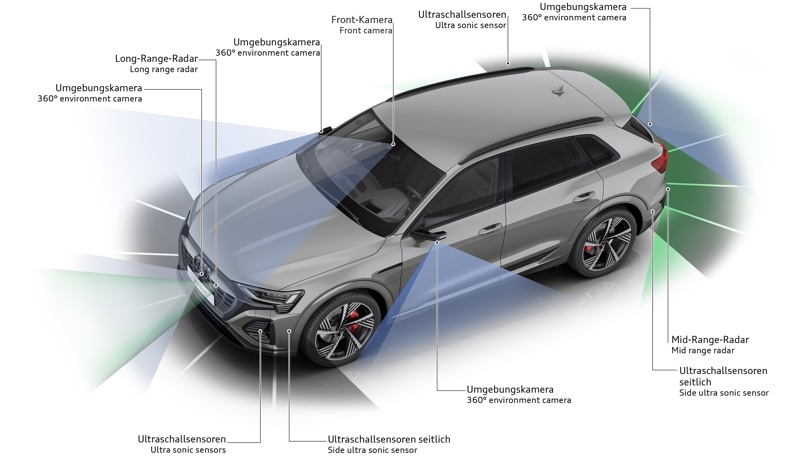 Important driver assist systems come as standard, the optional systems are subdivided into packages: The assist pacakage tour (PCC), assistent package city (PCM), side assist package (PCH). In addition there are other standalone options.
See detailed information about the systems below.