e-tron services
Audi connect offers special services for all e-tron models, which help, for example, in managing the vehicle status at a glance, including the charging status and the driving data of the vehicle.
Audi service term online
Audi service term online informs the customer's chosen Audi workshop when it's time for service. The workshop can then contact the customer to arrange a time.
Car status report
Thanks to the car status report for the Audi e-tron in Audi connect, you can see a lot of information on your smartphone via the myAudi app. Audi connects car status report contains among other the following information:
Battery charge level
Status of the charging plug
Remote control of locking/unlocking
The car can be easily locked and unlocked using the smartphone via the myAudi app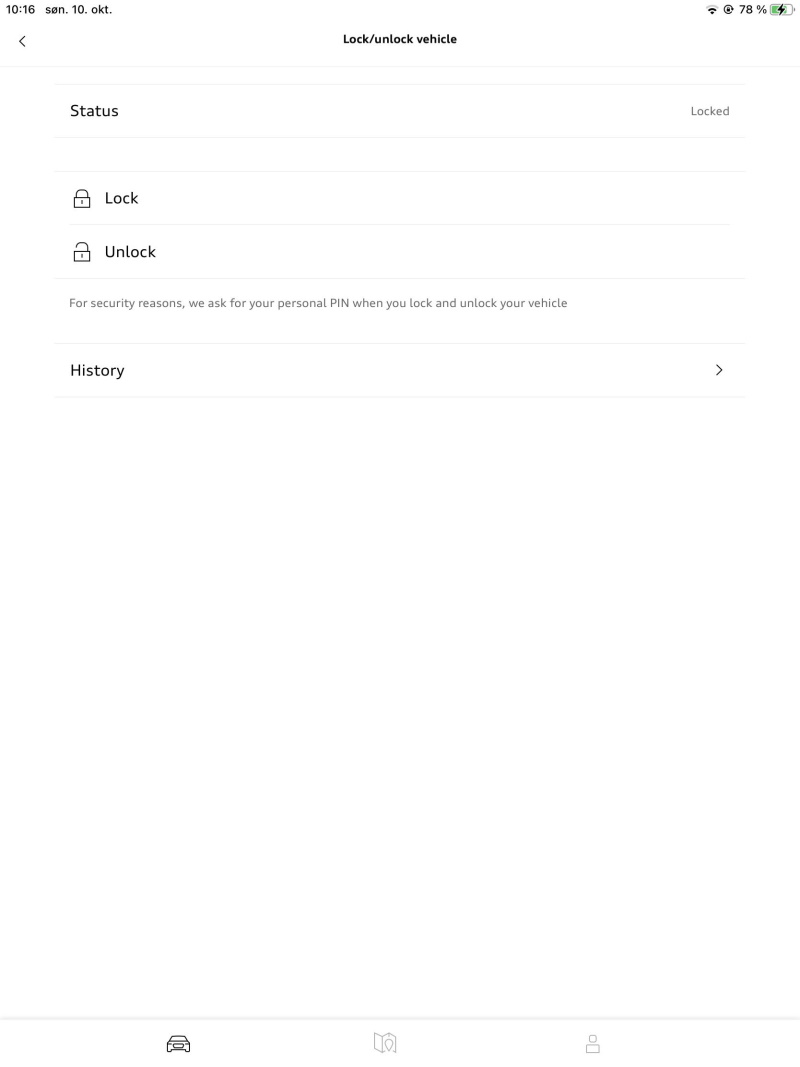 Parking position
The car's parking position is shown on the map in the myAudi app on the smartphone.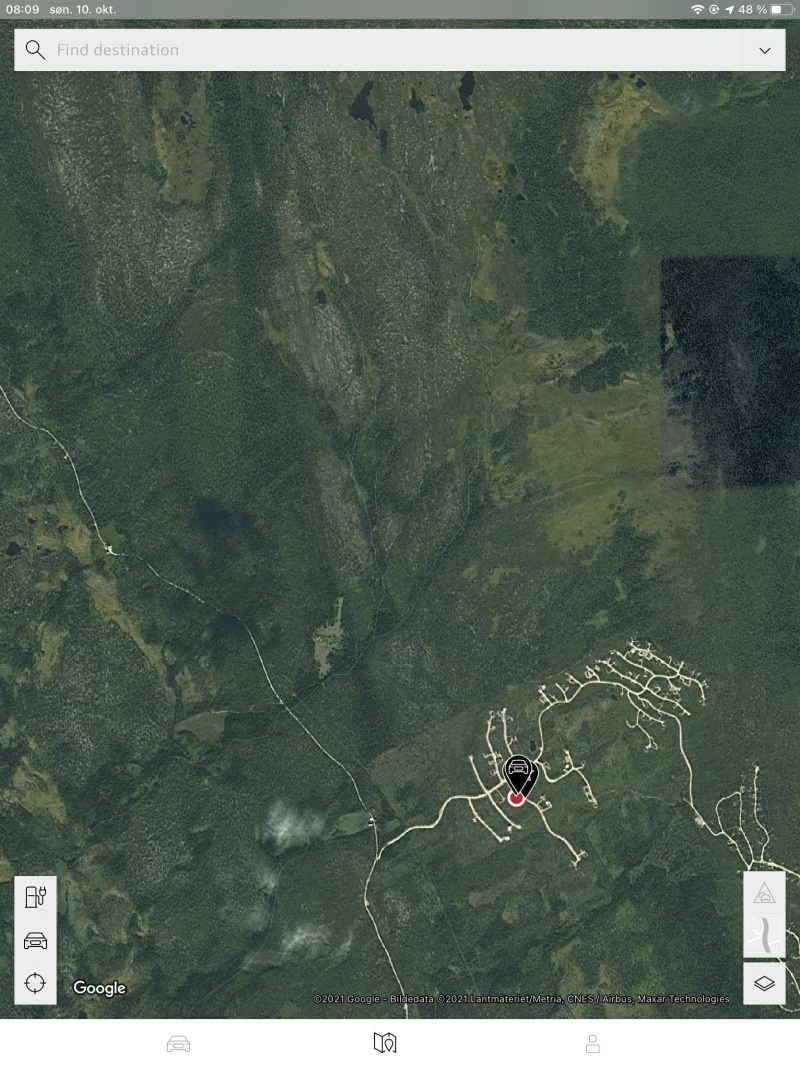 Alert from theft alarm
Push messages via the myAudi app if the burglar alarm (optional) is triggered.
Remote control of charging
You can schedule charging and program times via the myAudi app. This protects the car battery.
Remote control of climate control
e-tron's parking air conditioner can be controlled with the myAudi app.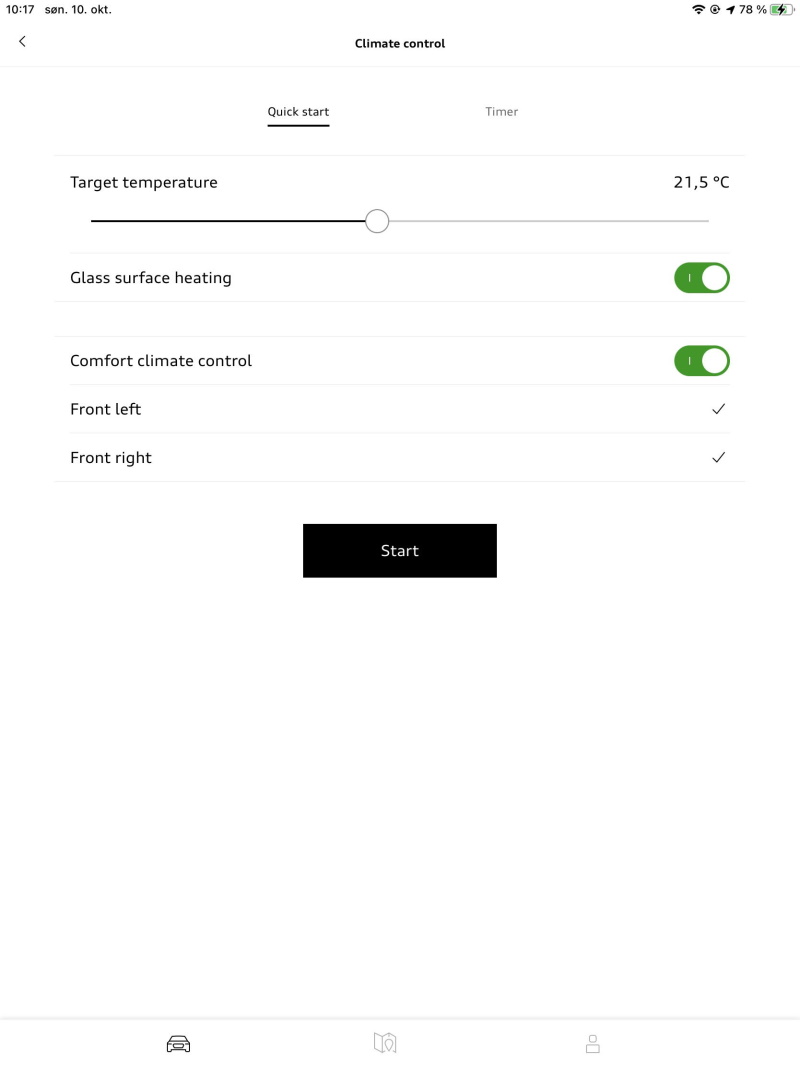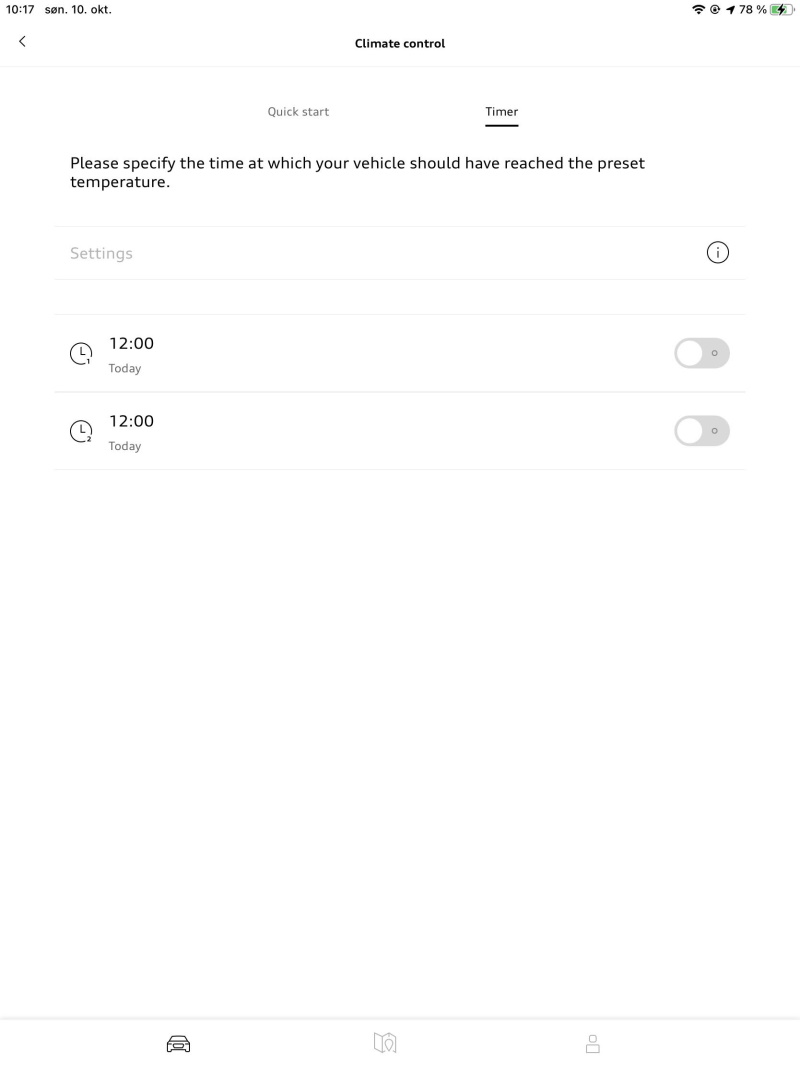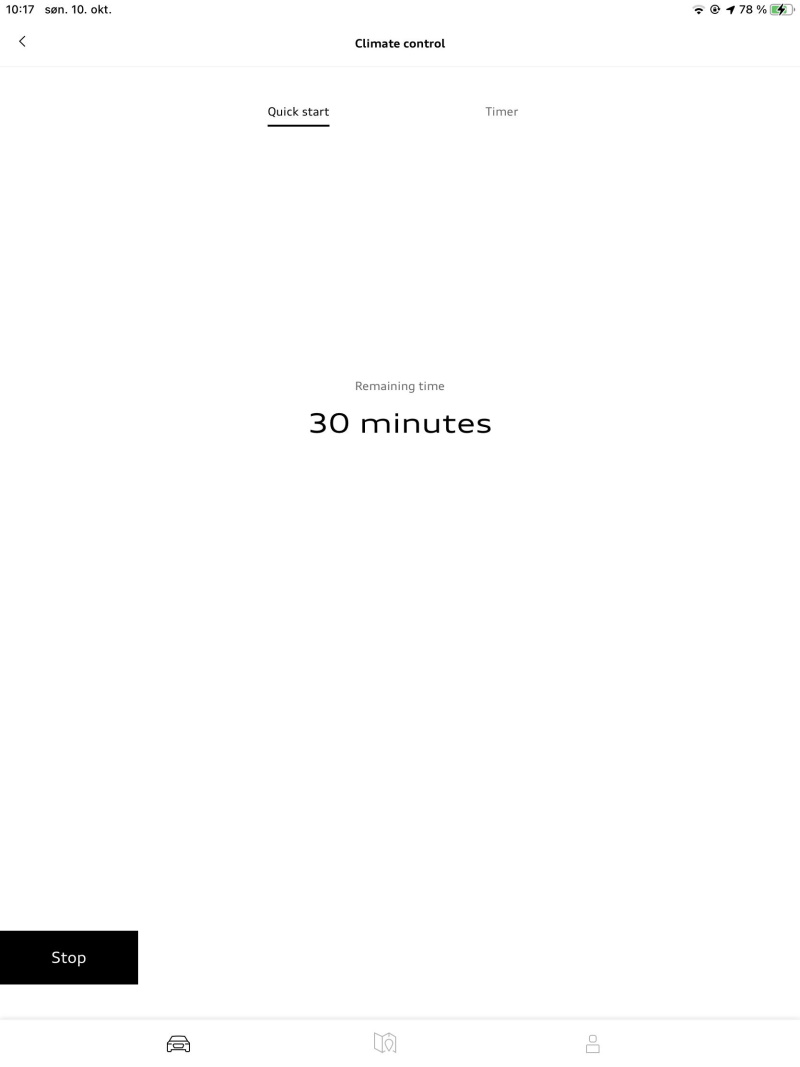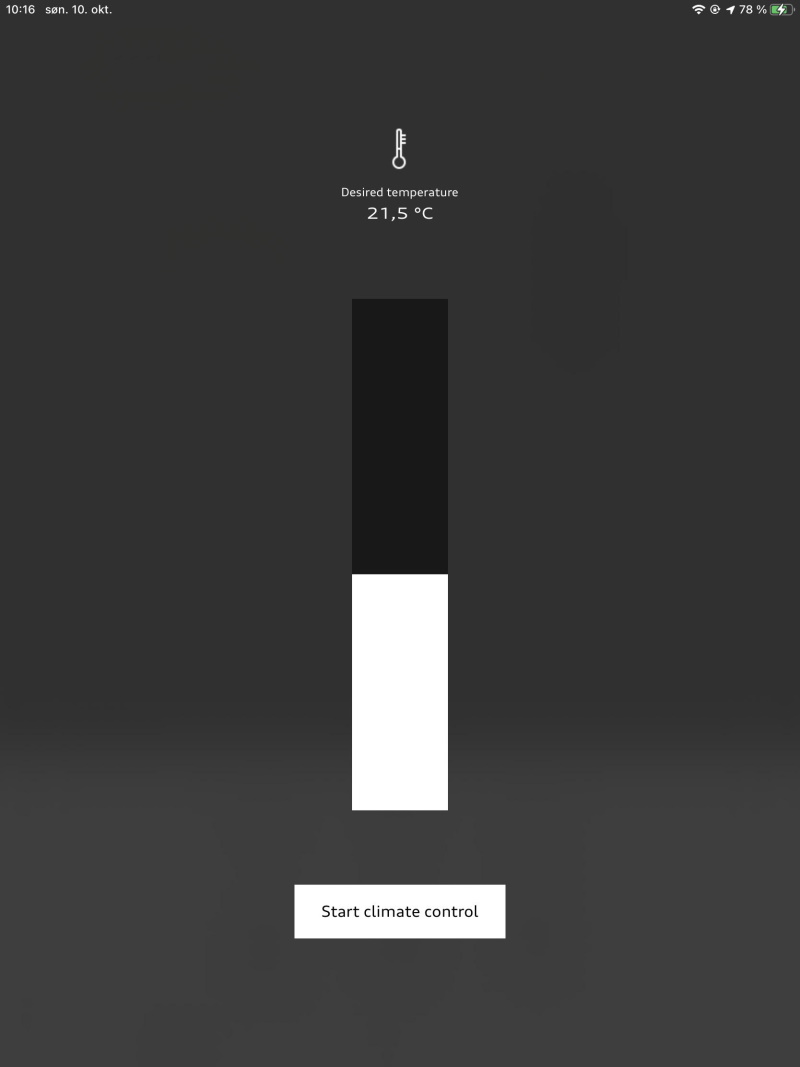 Driving data
Get an overview of the electrical consumption, driving time, and driving distance